As a licensed clinical social worker and Imago relationship therapist, I assist individuals & couples in repairing ruptured connections with partners, children, family, friendships, and most importantly, with themselves.
September 17 & 18, 2022
Taking place in Huntington, NY, this intensive couples workshop gets right into it, no messing around. Robin Newman, Imago Relationship Therapist, Social Worker & Owner of the Huntington Relationship Center will be facilitating the event along with her husband, Don.
A powerful tool for enhancing our relationships through guided exercises.
Imago relationship therapy aims to equip couples with the tools necessary to relate to each other in healthier ways.
Through this type of relational therapy, it reveals the emotional pathway formed in childhood that led both partners to their current situation.
Imago relationship therapy provides a unique opportunity for couples to learn how to use the issues that they have in their relationship for growth and healing.
By examining the conflict itself, a couple can arrive at a satisfying solution, heal, and then grow together, living life in a much more healing & enduring way.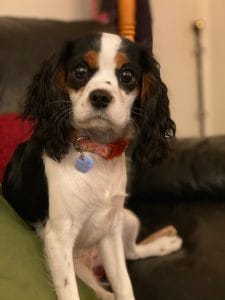 Meet Casey, the therapy dog. She can't wait to meet you!