THE HUNTINGTON RELATIONSHIP THERAPY CENTER
Robin Newman, LCSW-R, PC
148 East Main Street (Suite 102) Huntington, NY 11743
Licensed clinical social worker
Imago relationship therapist
Senior adjunct professor at Adelphi University graduate school of social work
Robin works with couples, families and individuals.
She's successful in guiding patients through anxiety, depression, self-esteem challenges, addictions, family conflicts, and couple's conflicts.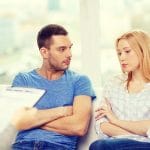 For inquiries / to book a couples' intensive:
Couples' counseling intensives are 1 1/2 days on the weekend in Huntington, New York. Treated as a "boot camp" for couples who wish to improve communication, intimacy, and understanding. Robin & Don teach couples specific communication techniques that will allow both people to feel safe and connected as they talk about their problems, instead of entering the painful "power struggle".
"Being heard is so close to being loved that for the average person, they are almost indistinguishable."
-David Augsberger

Robin Newman – Licensed Clinical Social Worker Huntington
Therapy for better mental health with Robin Newman, licensed social worker in Long Island, NY
Use relationship challenges to create growth and healing. Most importantly, to create the relationship that you have always wanted. When 2 people understand that there is a "space between" each other and learn how to care for one another in deeper ways, their relationship will dramatically improve as well as the quality of their lives.
Robin Newman – Licensed Clinical Social Worker Huntington