Therapist Testimonials:

"Robin is a skilled and caring therapist. She truly believes in Imago and it shows. She is amazing, caring and intuitive while also being informative. I like the dialogue because it helps me to communicate more effectively with my partner. We thank you for helping us to love each other on a deeper level."
Donna M.
"Robin is warm and comforting and a very knowledgeable therapist."
Charlie M.
"Robin is very passionate and informative."
Chris L.
"Robin gave us the tools to succeed."
Michele L.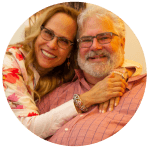 Robin Newman helps couples break through barriers to achieve greater understanding, connection and intimacy.
therapistlongisland@gmail.com
(631) 421-4701