100% CONFIDENTIAL WEEKEND COUPLES WORKSHOPS: Everything that goes on in our workshops are confidential. There are no comparisons between couples whatsoever.
Confidential Weekend Couples Workshops Long Island
Become the most connected couple you know with our Long Island weekend workshops to help you & your partner enhance closeness, communicate better, and experience a deeply fulfilling & lasting relationship.
Our next workshop will be held:
575 Broadhollow Road Melville, NY 11747
(MAKE IT A GETAWAY: located across the street from Hilton hotel.)
Get professional counseling from a licensed therapist in this boot camp weekend couples workshop!
Couples who last long-term know that having healthy communication habits is the ultimate key to success — and even if they communicate well already, they're always striving to improve their connection.
Don't miss it – If you are struggling to find clarity and connection with your partner, this workshop will give you the tools to succeed. This is a 100% supportive and confidential space. Leave your judgement at the door and let's get to work!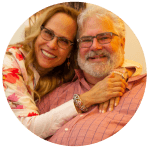 Robin Newman helps couples break through barriers to achieve greater understanding, connection and intimacy.
therapistlongisland@gmail.com
(631) 421-4701