As a couples' therapist, what kinds of problems I see with most couples?
– Lack of quality communication
– Infidelity
– Working too much
– Watching too much sports
– Not letting each other finish sentences
– Not letting each other say how they feel
If you're having issues with communication in your relationship, contact Robin Newman, LCSW, for more information on couples therapy or attending our next couples' boot camp on Long Island.
ROBIN NEWMAN, LCSW-R, PC
Individual, Couples & Family Therapist
The Huntington Relationship & Therapy Center
148 East Main Street Huntington, NY 11743
"With the problems I see with most couples, my approach is oriented not only towards solving the problem the couple is facing, but to revive the feeling of love and affection they have towards each other."
Spice Up Your Relationship & Reconnect With Your Partner
·     Become passionate best friends again
·     Learn how to end the power struggles
·     Harness conflict and redirect to growth
·     Gain understanding and insight into each other
·     Experience compassion for yourself and your partner
·     Start the journey of healing
Robin will guide you and your partner to deeper levels of connection using Imago Relationship Therapy, a transformational approach that allows you to experience new levels of safety and appreciation. Restoring passion and hope to your relationship, Imago brings you healing, wholeness, and spiritual growth.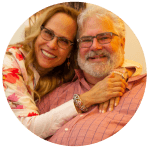 Robin Newman helps couples break through barriers to achieve greater understanding, connection and intimacy.
(631) 421-4701