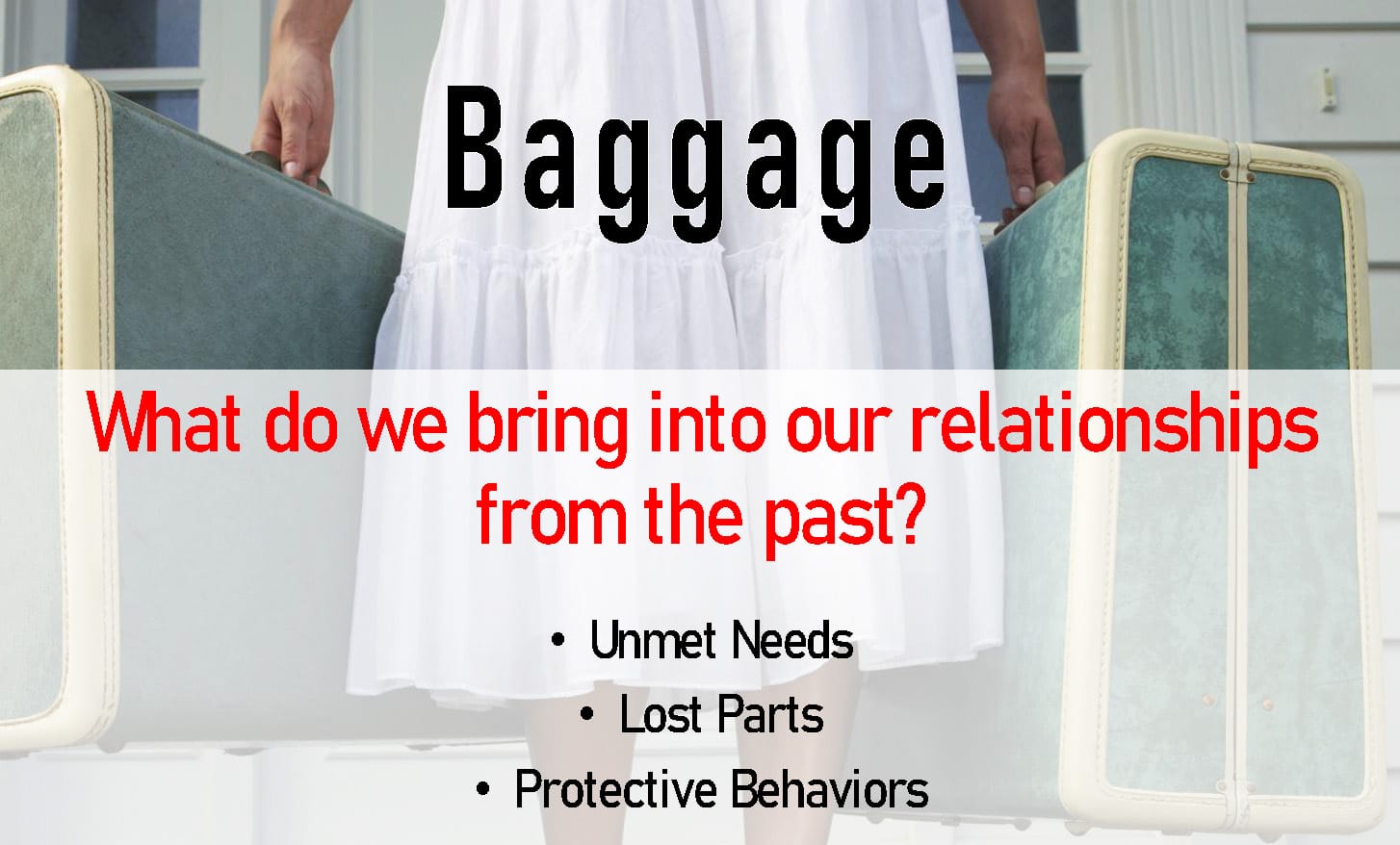 How we bring baggage into our relationships.
Emotional baggage is what people often carry into relationships. Simply put, baggage is the collection of unpleasant memories from the past that continue to negatively affect our perception / behavior in the present. How and why do we bring baggage into our relationships from the past?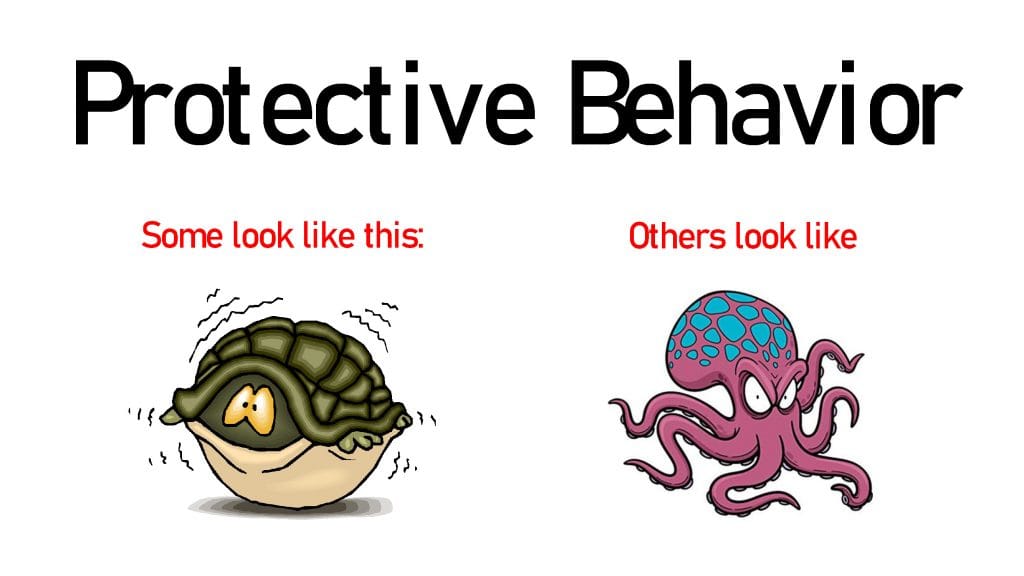 Unmet Needs:
Each of these developmental tasks must be met or we will not feel secure:
Attachment: I'm connected to my caretakers and can depend upon them.
Exploration: I can leave Mom & Dad and come back. I'm not smothered.
Identity I am secure in who I am. I don't have to be like anyone else.
Competency: I can reach for my dreams and find success without shame.
Lost Parts:
We're born with four beautiful ways to connect to others:
Thinking: I can have my own ideas.
Sensing: It's okay to explore my body.
Feeling: I can have feelings that are different from yours.
Acting: I can show my feelings.
A relationship goes through numerous phases during its life cycle, and it's obvious for it to have a few rough patches. The strength of a relationship is reflected in how couples deal with the rough patches and move ahead.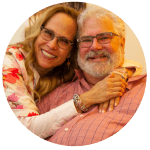 Robin Newman helps couples break through barriers to achieve greater understanding, connection and intimacy.
(631) 421-4701 therapistlongisland@gmail.com