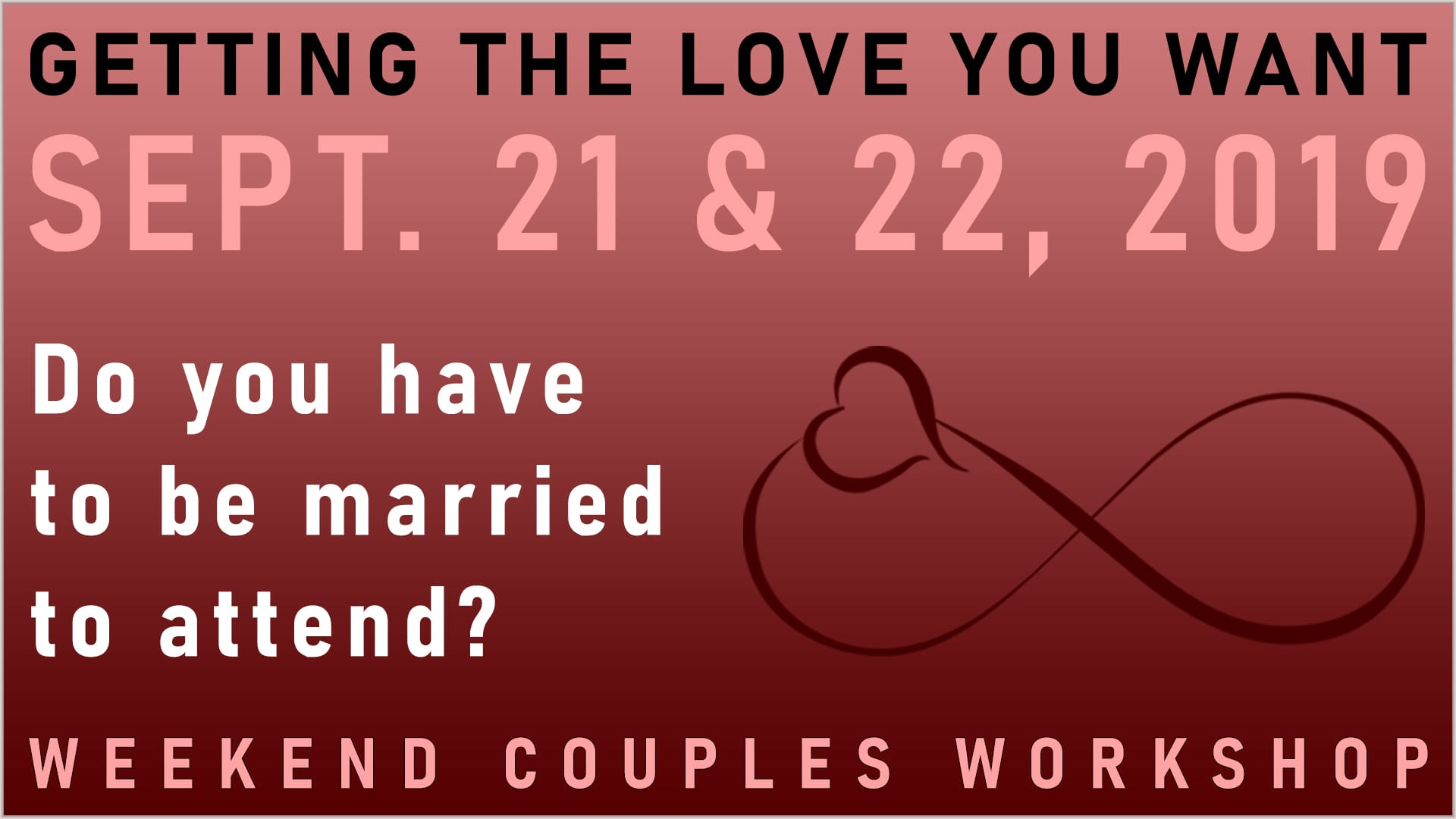 You DON'T have to be married to attend GETTING THE LOVE YOU WANT
You DON'T have to be married.
You can be living together or not living together.
A lot of couples use this as a premarital workshop.
The GETTING THE LOVE YOU WANT workshops are designed for married and single couples of all gender and sexual orientations.
You DON'T have to be married to attend GETTING THE LOVE YOU WANT.
To attend Getting The Love You Want this September 21 & 22, 2019, contact Robin Newman:
(631) 421-4701  /  therapistlongisland@gmail.com
Rediscover the joy you once had in your relationship.
Renew the vision for your relationship.
Restore the passion in your love life.
Become the most connected couple you know at this Long Island weekend workshop to help you & your partner enhance closeness, communicate better, and experience a deeply fulfilling & lasting relationship.
SAT & SUN, SEPTEMBER 21 & 22, 2019, 9:30-7:00 PM
575 Broadhollow Road Melville, NY 11747  (MAKE IT A GETAWAY: located across the street from Hilton hotel.) Breakfast, refreshments & snacks included.
The New York Times Bestselling Guide to transforming an intimate relationship into a lasting source of love and companionship.
Getting the Love You Want has helped millions of people experience more satisfying relationships and is recommended by professional therapists and happy couples around the world.
TRANSFORMATION IS NEAR
·     Become passionate best friends again.
·     Learn how to end the power struggles.
·     Harness conflict and redirect to growth.
·     Start the journey of healing.
Imago is a type of relationship therapy which provides a unique opportunity for couples to learn how to use the issues that they have in their relationship for growth and healing. It offers communication tools that will allow both people to feel safe and connected as they talk about their problems, instead of entering the painful "power struggle".