Introducing couples to relationship growth and healing through Imago therapy.
Communicating in a relationship – learn intentional dialogue in Imago relationship therapy.
Make sure that you ask your partner, "Is now a good time to talk?" or "Do you have the time to talk?"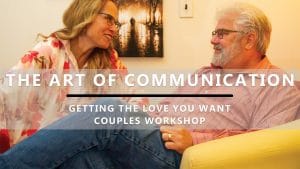 Getting The Love You Want – A Workshop for Couples in Long Island, New York.
The next available workshops are:
JANUARY 26 & 27, 2019
FEBRUARY 16 & 17, 2019
MARCH 2 & 3, 2019
ROBIN NEWMAN, LCSW-R, PC
Individual, Couples & Family Therapist
"My approach towards couples is oriented not only towards solving the problems the couple is facing, but to revive the feeling of love and affection they have towards each other."
I work with couples, families and individuals. I'm successful in guiding my patients through anxiety, depression, self-esteem challenges, addictions, and/or family conflicts.
The key for me is always in the patient who has the courage and openness to heal. We all have wounds that can hold us back from creating satisfying relationships. It is a privilege and a blessing to be invited into the lives of others and assist them in having a more productive and healed life.