Robin Newman, how do you teach empathy?
Empathy is the ability to emotionally understand what other people feel, see things from their point of view, and imagine yourself in their place. Essentially, it is putting yourself in someone else's position and feeling what they must be feeling.
I like to explain empathy as looking at a sunset. Imagine standing next to your partner on a dock looking at a sunset. Everyone sees colors differently. What colors are you seeing? What colors does your partner see? Maybe you do this in real life to show how differently we all see and what we focus on.
This is a glimpse into empathy. It's all about perception. Maybe you focus on the blues and your partner is seeing more oranges in a sunset. Is there a correct answer to what we're seeing? Not really… it's just what we as individuals personally focus on.
Empathy is about letting go of our vision and truly trying to see someone else's.
If we can only learn to see things through another person's eyes, our understanding of other people would be greater, maybe our tolerance and acceptance would be greater, and our relationships (in all forms) would be better.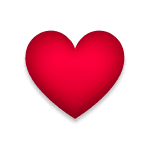 The Huntington Relationship & Therapy Center
148 East Main Street Huntington, NY 11743
(631) 421-4701
"My approach towards couples is oriented not only towards solving the problems the couple is facing, but to revive the feeling of love and affection they have towards each other."