Conflicts in a marriage are inevitable and perfectly normal, but many couples struggle to resolve these conflicts alone. This inability to communicate effectively with one another can cause dissatisfaction in one or both parties. Seeing a marriage counselor is one of the best ways to help clarify and resolve the issues that arise between couples.
It's a common misconception that couples only pursue marriage counseling when there is infidelity in a relationship. Seeking marriage counseling can resolve a variety of issues including poor communication, lack of intimacy, finances, children, transitions, and a range of other topics.
It may be hard to decipher when marriage counseling is the right step for you and your partner, but getting information is the first step.
Each couple is unique, so a marriage counselor takes a personalized approach to help resolve the conflict between partners.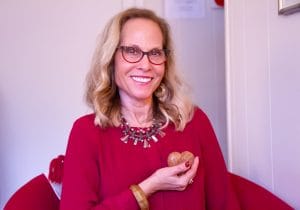 Robin Newman uses Imago Relationship Therapy with couples of all kinds.
Imago Relationship Therapy focuses on relational counseling to transform conflict between couples into opportunities for healing and growth.
There is frequently a connection between early childhood experiences and frustrations in adulthood, and these childhood sensitivities often arise in a marriage. When issues that occurred in childhood repeatedly come up with a partner, they can overshadow the positive aspects of a relationship.
Imago Relationship Therapy allows couples to understand their childhood experiences and allow themselves to heal their relationship and move towards more effective means of communication.
During counseling, Robin aims to disarm conflicting verbal communication, and in doing so, increase respect, intimacy, and affection. Additionally, Imago Relationship Therapy works to remove barriers that may make couples feel stagnant in their conflicts while creating a heightened sense of empathy in the relationship.
Couples learn how to replace negative conflict patterns, increase intimacy and emotional connection, and enhance shared goals.
With marriage counseling, couples learn how to be emotionally available and empathetic towards one another, eliminating negative conflict cycles and strengthening attachment bonds.
Marriage counseling is extremely effective when partners are motivated and willing to work on the conflicts in their relationship.
Working to resolve conflicts in a marriage is hard work, requiring a lot of communication and commitment, but with the help of a counselor, couples don't have to face that strain alone.
Robin is trained in helping partners through a variety of issues and tailors her method towards your needs. Open and honest communication between all parties is the best way to go about counseling and will yield positive results.
Robin Newman, social worker & owner of the Huntington Relationship Center in Long Island, NY.
Robin Newman, LCSW-R, PC, Imago Relationship Therapist
Individual, Couples & Family Counseling
THE HUNTINGTON RELATIONSHIP CENTER
148 East Main Street (Suite 102) Huntington, NY 11743
(631) 421-4701